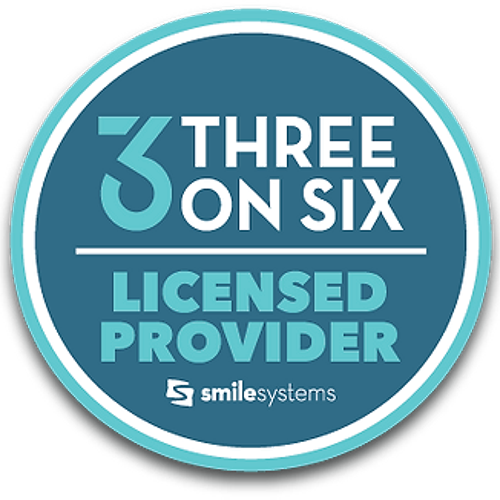 3 on 6™ Implant System
The 3 on 6™ dental implant treatment consists of three permanent bridges secured to six implants. This advanced smile restoration treatment is highly favored over dentures because it is permanent and doesn't require removal to be cleaned. Just like taking care of natural teeth, daily brushing and flossing along with routine dental checkups are all that are needed to maintain your implants. The teeth sit right against the natural gum line, making it function and feel like natural teeth in the patient's mouth. The zirconia bridges are 5x stronger than other porcelain restorations, and when coupled with the six implants, the 3 on 6™ is designed to last a lifetime.
Our opinion is that the 3 on 6™ is the best smile restoration treatment available and should be the first option considered. We are the only licensed 3 on 6™ provider in Utah County.