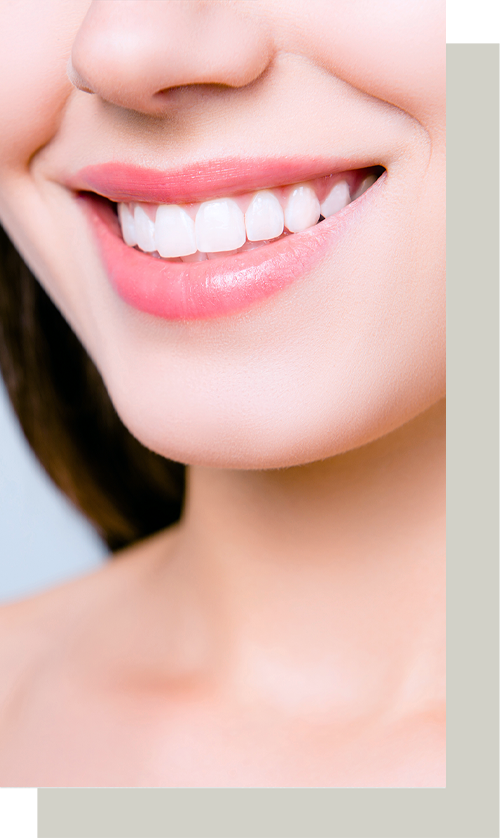 What you should know before getting a full mouth reconstruction at Brookside Dental.
Some smiles have taken a real beating, and major dental issues rarely happen one at a time.
When your teeth are broken, worn down, damaged in any other way or missing, it can negatively impact your confidence and your health. Today's dental technologies allow us to restore smiles with permanent solutions. In providing full-mouth restorations, we can restore complete function and beauty to your smile.
Crowns, bonding, dental implants and prosthetics are just a few of the many options available to restore teeth and bites. Dr. Brooks will work closely with you to choose which combination of treatments will deliver the best and longest lasting results. It's time — let's rebuild your smile and improve your life today!
Important things to know when considering a full mouth reconstruction at :
What is a full mouth dental reconstruction?

What problems can a full mouth reconstruction fix?

What procedures are included in a full mouth reconstruction?

What are the benefits of a full mouth reconstruction from ?

How much will a full mouth reconstruction at cost?

How do I know if I am a good candidate for a full mouth reconstruction?

What can I expect at my full mouth reconstruction consultation?
---
What is a Full Mouth Dental Reconstruction?
A full mouth reconstruction, also known as a full mouth rehabilitation or reconstructive dentistry, is a comprehensive rehabilitation therapy that involves not only the teeth but treatment of the entire mouth. This can include rebuilding and/or replacing all of the teeth, oral cancer care, restructure of the oral cavity, and treatment of gum disease. In some cases other specialties, such as orthodontics, may also be included to ensure the best and most comprehensive solutions.
---
The 3 on 6™ dental implant treatment consists of three permanent bridges secured to six implants. This advanced smile restoration treatment is highly favored over dentures because it is permanent and doesn't require removal to be cleaned. Just like taking care of natural teeth, daily brushing and flossing along with routine dental checkups are all that are needed to maintain your implants. The teeth sit right against the natural gum line, making it function and feel like natural teeth in the patient's mouth. The zirconia bridges are 5x stronger than other porcelain restorations, and when coupled with the six implants, the 3 on 6™ is designed to last a lifetime.
Our opinion is that the 3 on 6™ is the best smile restoration treatment available and should be the first option considered. We are the only licensed 3 on 6™ provider in Utah County.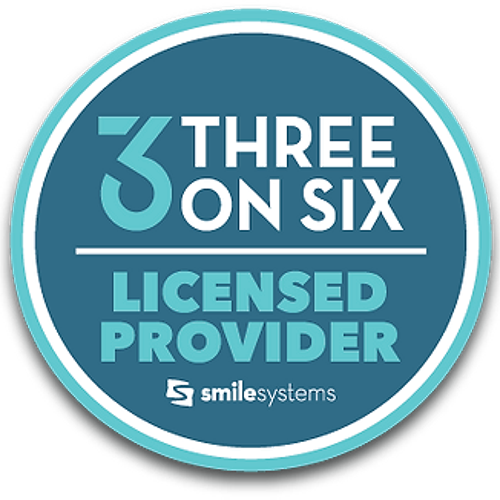 ---
What Problems Can a Full Mouth Reconstruction Treat?
Full mouth reconstruction therapy can address a wide range of health problems and is most commonly used to treat:
Severely diseased and infected teeth
Teeth lost due to decay or trauma
Broken, injured or fractured teeth
Severely worn teeth
Jaw and bite problems
Structural flaws
Missing teeth
Chipped or discolored teeth
If you've been putting off comprehensive dental work or have been hesitant to meet with a dentist, please consider taking advantage of our free, no-strings-attached consultation today.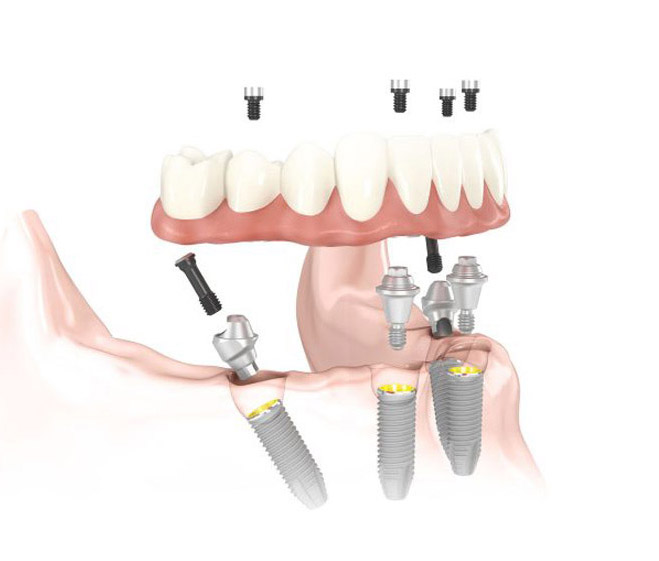 ---
What Procedures are Included in a Full Mouth Reconstruction?
Dental reconstruction is about more than just using cosmetic treatments to improve the look of a smile. It involves a wide range of both simple and complex treatments that offer both structural and cosmetic solutions to correcting damage, restoring function, improving aesthetics and ensuring lasting oral health in the teeth, gums and jaw joints.
The following procedures are often included in a full mouth dental reconstruction for our patients in Brookside Dental:
Dental Implants
Root Canals
Tooth Extractions
Crowns
Bridges
Veneers
Braces
TMJ Treatment
Oral Cancer Treatment
Periodontal (Gum Disease) Therapy
What are the Benefits of a Full Mouth Reconstruction from ?
Full mouth reconstruction and other complex cases require particular expertise and should not be entrusted to just any dentist. Find a dentist that you know and trust who has experience reconstructing smiles.
With today's advanced dental treatments and the vast experience of our team, we are able to reconstruct a strong foundation for your smile and harmonize your bite with the function of your jaw through our high-quality reconstructive services.
Call today to schedule a FREE consultation!